Bangladesh has brought over 75 per cent of its population under vaccination although it has the lowest testing rate among the 50 most-affected countries.
With its vaccination campaign launched last 2021, it has administered 254,831,114 doses of vaccines including booster doses. Neighboring countries such as India and Pakistan have vaccinated 72 per cent and 59 per cent of their population, respectively.
Bangladesh has been seeing a low daily infection rate with zero deaths for 25 days out of 30 days. Last Saturday, Bangladesh has reported zero deaths with 51 new cases logged in the 24-hour period.
Experts consider the lower testing rate as a cause for concern. Health experts, on the other hand, have warned of another surge in the future as the infection rates have reached below 1 per cent.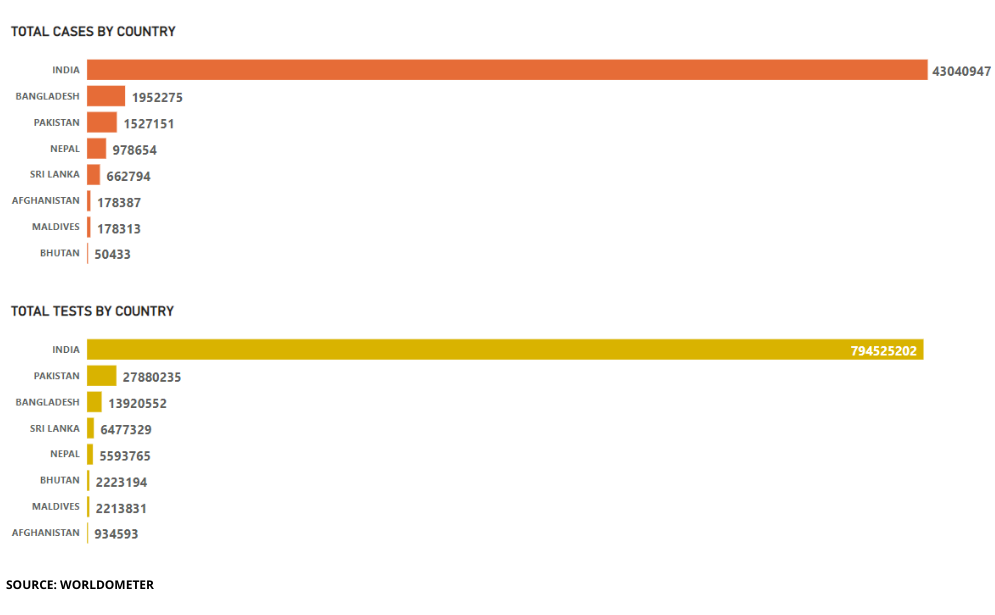 Source for more details: